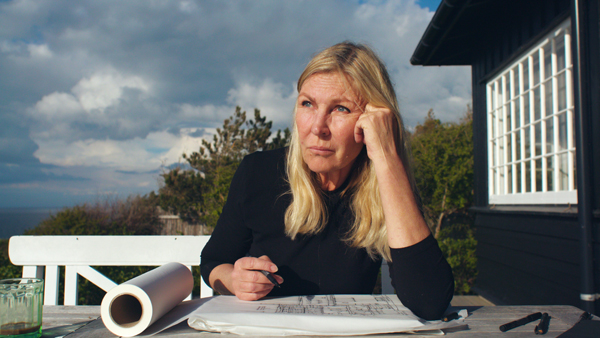 ONLINE REGISTRATION FOR THIS EVENT HAS ENDED BUT TICKETS WILL BE AVAILABLE FOR SALE AT THE DOOR STARTING AT 11 AM
Another Kind of Knowledge - Portrait of Dorte Mandrup
2021 / 78 min / Denmark
Directors: Marc-Christoph Wagner and Simon Weyhe

Another Kind of Knowledge is the result of a conversation that started in 2017 with the renowned Danish architect Dorte Mandrup, an established figure in the Scandinavian architectural world who is increasingly achieving prominence on an international level. In this film portrait, Mandrup reveals the cornerstones of her practice—place, history, materiality and sculpture -- which she synthesizes to produce a consistent articulation of the contemporary.
A Q&A with Dorte Mandrup follows the screening.
$12 Museum Member / $5 Student / $15 Non-member
Get the Flex Pass to see as many of the films throughout the festival as you'd like, without having to register for each screening.
Learn more here.
See the full Festival film schedule here.
The National Building Museum is prioritizing the health and safety of our guests, speakers, staff, and volunteers. We are requiring that all of our guests wear masks. Further, by registering to attend this program in person, you attest that you have been fully vaccinated against COVID-19 or have received a negative COVID-19 test within the previous three days. Thank you for helping us slow the spread of COVID-19.